Abstract
Excerpted From: Kim Diana Connolly and Elisa Lackey, The Buffalo Model: an Approach to ABA Standard 303(c)'S Exploration of Bias, Cross-cultural Competency, and Antiracism in Clinical & Experiential Law, 70 Washington University Journal of Law & Policy 71 (2023) (76 Footnotes) (Full Document)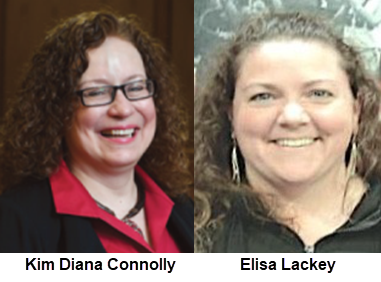 This essay offers initial contemplations shortly after the inception of a new opportunity for clinical and experiential legal education in the United States: the addition of 303(c) to the ABA standards, requiring that law schools "shall provide education to law students on bias, cross-cultural competency, and racism." This new law school accreditation obligation concretizes what many clinicians, externship directors, and other experiential teachers have been doing for decades: teaching inclusion, justice, and belonging. Clinical Legal Education programs historically have centered teaching student attorneys about cultural competency, anti-bias, diversity, difference, and related issues.
Diversity, equity, inclusion, and belonging ("DEIB") is certainly not a new concept. The social upheaval following the 2020 killings of George Floyd, Breonna Taylor, and many others brought racial, gender, LGBTQ+, disability, and other inequities to the forefront. Recognizing that DEIB is critical to the legal profession, law schools have recently re-energized DEIB efforts, implementing new initiatives and trainings for faculty, staff, and students. In some cases, schools have formed DEIB committees and/or appointed a DEIB leader, or commenced plans to do so.
As a community, clinical and externship teachers and scholars have dedicated large sections of national annual conferences across all types of clinics and field placements to these issues, long before the topic was as generally prevalent elsewhere in legal education. In recent years, an even deeper commitment to engaging student attorneys in reflections on antiracism and DEIB has emerged. Following the murder of George Floyd, many clinical programs issued commitments or re-commitments to deploy antiracist clinical teaching. These were followed by a national statement from the Clinical Legal Education Association in Spring 2021.
Though clinical and experiential teachers are poised to serve, both planning and resources will be needed to fully address Standard 303(c) as promulgated. Clinical and experiential programs have been under-resourced for years; providing them with the support they require to help prepare future lawyers for inclusive and accountable legal practice is an investment law schools should be eager to make.
This essay opens with a brief overview and history of Standard 303(c). It continues by sharing the "Buffalo Model"--a way that the Clinical Legal Education Program at the University at Buffalo School of Law-State University of New York ("#UBLawResponds") has been teaching Antiracism, Cultural Humility, and Belonging. For several years, #UBLawResponds has been implementing a required program-wide, asynchronous course component for all clinical students designed to cause student attorneys to reflect on the culture in which they find themselves, consider how injustices including racism have impacted many areas of law, and make active choices about their role in addressing them. This essay then provides additional issues to consider when designing a course for a specific school, and other related information such as analogous accreditation requirements for other professional schools and related state CLE requirements. It concludes with a call to action. Several appendices provide further resources for leaders and instructors to contemplate as they design and refine their program and law schools' approaches to the new Standard 303©.
[. . .]
This will be looked back on as an early analysis and response to ABA Standard 303(c), the important but very new law school accreditation requirement adopted in 2022. The authors look forward to learning from many voices on this topic in the months and years to come. The ideas shared here are intended to offer starting places, catalyze conversations, and strengthen common practices and themes that clinicians and experiential teachers have pioneered for decades.
We encourage those in clinical and experiential legal education to embrace opportunities offered by this new standard. When our community remains open to all interested voices; offers robust materials, opportunities for discussion, application, and reflection; honors both academic experts, as well as those with lived experience among our community partners and clients; and both centers and prioritizes true justice, amazing things can emerge. By effectively deploying the intent of ABA Standard 303(c), clinical and experiential legal education can continue its tradition of preparing students to provide "competent representation; promotion of justice, fairness, and morality; continuing improvement of the profession; and professional self-development."
---
The co-authors offer related yet different perspectives to this topic. Kim Diana Connolly serves as a Professor of Law and Director of Clinical Legal Education, teaching student attorneys to represent clients in more than one clinic. She has taught interactive seminars with clinic and externship student attorneys exploring inclusivity, cultural humility, and anti-racism modules to students for many years. Elisa Lackey has invested more than a decade serving as an Experiential Program administrator, and has been on the front line of planning for and practical delivery of #UBLawResponds Antiracism, Cultural Humility, and Belonging online educational materials. The authors wish to thank UB School of Law students Rebecca Chilelli, Victoia Heist, Lindsey Hornung, and Matthew Mitchell for their research assistance, and Luis Chiesa, Vanessa Glushefski, Lisa Patterson, Robert R. Statchen, Karen Tokarz, Carwina Weng, and others for valuable comments on early drafts. The authors both work at the University at Buffalo School of Law, The State University of New York and can be reached at This email address is being protected from spambots. You need JavaScript enabled to view it..