Become a Patreon!
---
Abstract
Excerpted From: Nadia B. Ahmad and Melissa A. Bryan, Environmental Law as Segregation, 64 Howard Law Journal 439 (Spring, 2021) (93 Footnotes) (Full Document)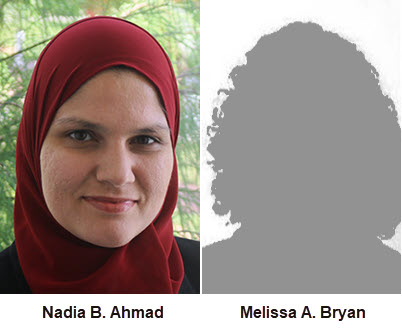 A survey of environmental law encapsulates major federal legislation, such as the National Environmental Policy Act, the Clean Air Act, the Endangered Species Act, the Clean Water Act, the Comprehensive Environmental Response, Compensation, and Liability Act (CERCLA), the Resource Conservation and Recovery Act (RCRA), as well as judicial precedent on these pieces of legislation. Environmental law also includes the law of wetlands, forests, agriculture, and climate change. Through a study of these various environmental laws, this Article examines how the law has worked to create a tiered system of environmentalism--the environmental law, which benefits white people and another system of laws, known as environmental justice, to protect non-white people. The dissonance between these two sets of legal approaches for environmental law and environmental justice elucidates the demands for equity against the backdrop of systemic racism. The moment for environmental justice is almost here, but before environmental justice can have its moment, we must see how environmental law has worked to preserve whiteness.
This Article adds to the existing literature on whiteness as property, environmental justice, and race and the law, but expands to how the role of environmental law rulemaking and application and interpretation of environmental law has intensified segregation over time and promoted and preserved systems of whiteness. In order to respond to calls for racial justice, it is imperative to examine the nefarious and invidious role that environmental law has intentionally and unintentionally played in maintaining the models of the confederacy. We will examine what needs to be done to dismantle those systems of whiteness to achieve equity and inclusion more fully.
Part I, the introduction of this Article, provided an overview of the problem of systemic racism and environmental law. Part II considers the rise of white spaces to heighten segregation following the era of environmental movements. Part III explores the roots of segregation. Part IV surveys the pitfalls of environmental law in perpetuating segregation. Part V suggests normative solutions for redistributive justice to improve environmental law outcomes in favor of equity, justice, and inclusion of communities of color.
[. . .]
What this Article has posited is that in protecting the environment, the law has furthered systems that promote segregation instead of enhancing them. The silencing of environmental law is instrumental to how it has served the purpose of segregation, particularly in the South. Limited environmental justice litigation, but a plethora of climate change lawsuits, shows the prioritization of a field of the law that preserves whiteness as a neoliberal fascination. Environmental law as a canon is behind the bulwark of laws to limit and thwart integration and mixed-use objectives in single family zoning efforts. As a candidate, President Joe Biden promised to tackle the housing situation, but critics derided it as throwing big money at housing woes without practical solutions. Biden said he would seek to expand the reach of the housing voucher program, mandate affordable housing units for states receiving government funds, and reinstate a plan to mitigate discriminatory housing practices. Such measures would work to limit housing segregation overall, but the extent to which they will be broad and sweeping is limited by the efficacy in which they are implemented. The reversal of environmental laws, which have perpetuated segregation, therefore, remains to be seen.
---
Associate Professor of Law, Barry University Dwayne O. Andreas School of Law; B.A., University of California, Berkeley; J.D., University of Florida Fredric G. Levin College of Law; LL.M. in Natural Resources and Environmental Law and Policy, University of Denver Sturm College of Law.
Melissa A. Bryan, Barry University Dwayne O. Andreas School of Law, J.D. expected 2021; Criminal Justice: Criminalistics B.A., Saint Leo University
---
Become a Patreon!