Become a Patreon!
---
Abstract
Excerpted From: Juan C. Flores, 12 Months, 12 Weeks, 1250 Hours, 75 Miles, and 50 Employees: Why the Numbers of the FMLA Don't Add up for New Parents of Color and Low-wage Workers, 54 University of San Francisco Law Review 313 (2020) (Comment)(191 Footnotes) (Full Document)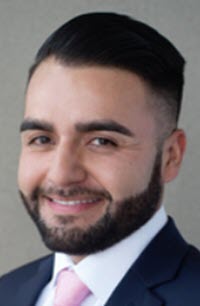 The FMLA [Family Medical Leave Act] provides wide protections for workers to take time off and care for their own health or that of qualifying family member. One type of qualifying leave under the FMLA [Family Medical Leave Act] allows leave to bond with a parent's newborn or newly adopted child. The purpose of the FMLA [Family Medical Leave Act] was to promote stability and economic security for families. The FMLA [Family Medical Leave Act] sets out specific requirements for both a worker and an employer to meet in order for the worker to qualify for leave, and it outlines the benefits for those who qualify. Although the FMLA [Family Medical Leave Act] is intended to promote healthy families and protect workers from termination or demotion for taking protected time off, its eligibility requirements create barriers for certain workers to access leave, and the benefits provided to those eligible workers do not necessarily benefit all workers. By focusing on new parents and their ability (or inability) to take time off to bond with their newborn or newly adopted children, this Comment analyzes the FMLA [Family Medical Leave Act] and its disparate impact on marginalized communities, including individuals living in poverty, people of color, non-English speakers, and single parents. Three aspects of the FMLA [Family Medical Leave Act] are analyzed in turn: (1) the eligibility requirements, (2) the benefits conferred to eligible workers, and (3) the exceptions under the Act. Following an analysis of the law, this Comment explores the shortcomings of the FMLA [Family Medical Leave Act] in its language and application. Accordingly, this Comment provides a series of suggestions for a comprehensive parental leave program that addresses the disparate impact and detrimental effects of the FMLA [Family Medical Leave Act] in its current state.
[. . .]
Research shows that paid leave can be a matter of life or death for children: The availability of paid leave results in a reduction in infant deaths. Longer parental leave results in lower rates of depressive symptoms in new parents. Women who go back to work sooner tend to breastfeed less, depriving newborns of the benefits of breastmilk including better immunity and lower rates of childhood obesity, allergies, and sudden infant death syndrome. There is no reason why only some new parents should be able to provide their children with better care, nutrition, and valuable bonding time. By leaving low-wage workers and people of color without true statutory benefits and an opportunity to build their family with integrity, current United States policy is perpetuating racial disparities and placing barriers on certain individuals' abilities to reach their greatest potential. An effective way to address these issues is by starting at the beginning, during the inception of a family--at the time of the birth or adoption of a new child.
---
J.D. Candidate, 2020, University of San Francisco School of Law.
---
Become a Patreon!