Excerpted from: Nina Kucharczyk, Thinking Outside the Box: Reforming Employment Discrimination Doctrine to Combat the Negative Consequences of Ban-the-box Legislation, 85 Fordham Law Review 2803- 2837, 2805-2806, 2836-2837 (May, 2017) (Student Note) (318 Footnotes Omitted)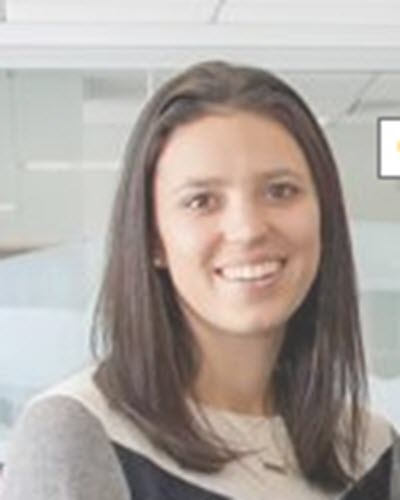 Collateral consequences, such as the loss of employment opportunities, punish formerly incarcerated individuals beyond their imprisonment. Importantly, many of these collateral consequences increase recidivism, as individuals who cannot find employment and stable housing are more likely to return to prison. Problematically, research overwhelmingly shows that formerly incarcerated individuals face significant employment discrimination. The impact of this discrimination is extensive: as of July 2015, approximately seventy million Americans have criminal records--roughly the same number as Americans with degrees from four-year colleges. Moreover, criminal-record rates are much higher in African American and Latino populations, resulting in an additional impediment for individuals who may also face racial discrimination. To seriously reduce the current recidivism rate, employment opportunities for formerly incarcerated individuals must increase.
Legislation has emerged in response to this dire problem. Specifically, many states have enacted "ban-the-box" legislation that prohibits certain employers from inquiring about a job applicant's criminal record during the initial application process. Unfortunately, while this legislation aimed to increase employment for formerly incarcerated individuals, there has been a negative unintended consequence for minorities without a criminal record: *2806 employers unable to see criminal histories assume minority applicants have a criminal record and stop hiring minorities altogether. Now, lawmakers must balance the goals of ban-the-box legislation to increase employment opportunities for formerly incarcerated individuals with the reality that this legislation may unintentionally incentivize employers to discriminate more against minority men without criminal records. This balancing act is especially challenging because minority applicants without criminal records have dismal prospects of winning employment discrimination lawsuits and, therefore, have minimal access to legal relief. However, if employment discrimination doctrine is strengthened and adapted to the current realities of discrimination, such as the prevalence of implicit bias, it may be possible to maintain ban-the-box laws and also provide legal remedies to minority job applicants who suspect they have been discriminated against. Moreover, the threat of an effective lawsuit will force more employers to proactively consider how unconscious discrimination affects their hiring decisions and ultimately increase the number of minorities hired. Part I of this Note discusses ban-the-box laws that seek to reduce employment discrimination for formerly incarcerated individuals and the consequences of these laws on all minority job applicants. Then, Part I synthesizes the legal options for rejected job applicants who believe they were discriminated against in the hiring process. Next, Part II compares the two analytical frameworks used to evaluate evidence of bias in employment discrimination claims. While one framework has the potential to provide relief for plaintiffs alleging unconscious discrimination, the other leaves no room to consider the role of implicit bias, leading to vastly different outcomes. Finally, Part III argues that the solution to the increase in racial discrimination due to ban-the-box laws is not to remove this legislation. Rather, the unintended consequence of ban-the-box laws should motivate change to current employment discrimination doctrine. Specifically, courts should adopt the mixed-motive framework--a more lenient evidentiary analysis--and the government should strengthen its commitment to collecting employment data. Stronger employment discrimination laws will empower plaintiffs to bring lawsuits that have a higher chance of success and deter employers from discriminating against applicants based on unconscious stereotypes about the criminal propensities of racial minorities.
* * *
With almost 700,000 Americans being released from prison every year, increasing employment opportunities for formerly incarcerated individuals is an essential piece of criminal justice reform. In an attempt to combat hiring discrimination against formerly incarcerated individuals, many lawmakers have advocated and passed ban-the-box legislation. Although postimplementation studies have found these laws are helping formerly incarcerated individuals, the legislation is increasing unconscious discrimination against minority males without criminal records. Problematically, employment discrimination litigation currently does not *2837 adequately protect plaintiffs alleging unconscious discrimination, leaving minority males without criminal records with essentially no legal recourse against the documented discrimination they face. Accordingly, ban-the-box laws can only be justified if employment discrimination doctrine provides individuals adversely affected by the laws with relief.
Therefore, instead of eliminating ban-the-box legislation, lawmakers should use the negative unintended consequence of ban-the-box laws as motivation to strengthen employment discrimination doctrine through two main reforms. The application of the mixed-motive framework to all stages of litigation, along with an increase in oversight and data collection from the EEOC, will cause employers to become more aware of the prevalence of employment discrimination and work to combat unconscious bias in their hiring processes. Moreover, racial minorities will be able to successfully gain legal relief for the heightened racial discrimination in ban-the-box jurisdictions. In this way, the negative unintended consequence of ban-the-box laws can prompt tremendous and positive changes in the fight to reduce employment discrimination for both formerly incarcerated individuals and racial minorities.
J.D. Candidate, 2018, Fordham University School of Law; B.A., 2013, Harvard College.